The Community of Westmeston

Community Resilience & Emergencies Plan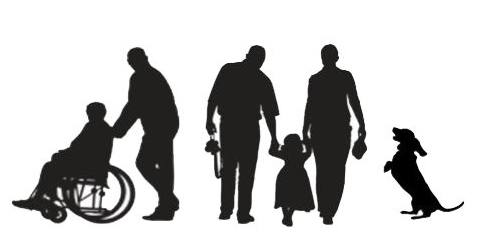 Progress and Request for Volunteers
Parish Councils have, for some years, been encouraged to create plans to guide and support responses by their Community in the event of an emergency. Some parishes close to us have completed their plans, and have used them. Whilst at the moment such plans are voluntary, since the passing of the Localism Act in 2012 it has been suspected that it is only a matter of time before such plans are compulsory.
Your Parish Council has created a Community Response Group (CRG) charged with writing such plans and finding and developing a network of people who can help and respond in an emergency. Copies of the full emergency plan can be requested via the parish clerk using the link on the contacts page. This brief progress report is also a request for volunteers to join the network. If you have skills or simply the time to join and help the network in any capacity, please do. It will take up very little of your time.
What is an emergency?
An emergency is any event that causes or threatens one person, a household, a road or a larger area. Examples of the more likely emergencies are:-:-
blocked roads due to trees brought down or vehicle obstruction
severe traffic accident
spill of load (possibly toxic) from a lorry or tanker
a cardiac arrest or other immobilising fall on your own in your house or elsewhere
But rarer, maybe more serious, events of unknown origin are possible. Of course, the emergency services (fire, police and ambulance) and county and district councils (and national Government) have overall responsibility for emergencies. But the First Responders can often be at the scene before the emergency services and can deal with some less serious events. The speed of response can in itself be a life-saver.
How does an emergency plan help?
A Plan documents how you can best prepare for and respond to an emergency in your home or out in the wider community This may be while waiting the arrival of emergency services. Or in support of them. Some of the reasons are to:-
help you to be prepared to cope on your own if the emergency services are delayed or not available for a period
make you aware of what you can do in advance to reduce risk.
link up local knowledge, facilities and people to reduce the impact of an emergency
make people feel they are included, increase their confidence and enable them to respond quickly in those first vital few minutes.
help ensure that if you do need support, in whatever way, the Community is aware of your needs and so try to help you.
help communication and co-ordination between individuals, the authorities you rely on and our Community as a whole.
Even if you want total independence and do not want to get involved with others, the Plan will provide benefits that are useful.
Vulnerable people?
In an emergency, we will all do our best to look after our own homes, our household and neighbours. However, there are vulnerable individuals who are unable to do this and this Plan recognises the need to care for the vulnerable such as older/ frailer people, the disabled, those suffering illness temporarily or long-term and those who live in more isolated places. Once identified they receive specific attention.
So what next?
The Community Response Group aims to increase resilience of individuals and families as well as the Community's ability to help those affected by more widespread emergencies as well as vulnerable people The next step is to start the network so that there is always someone that can respond to an emergency. We have plans for first aid and other training and to provide a number of defibrillators throughout Westmeston. It is an exciting time to join!
Do you have particular skills or equipment or, maybe, the time and motivation to work with others to develop this network? Please contact any of the individuals named below to find out more or volunteer.
The present Community Response Group
---
Rob Mills hooksacre@btinternet.com T) 01273 84 39 36 M) 07786 28 87 65
Hooks Acre
Lewes Road
Westmeston BN6 8RH
---
Cathy Mills advert@casey-associates.com T) 01273 84 39 36 W) 01273 48 81 11
Hooks Acre
Lewes Road
Westmeston BN6 8RH
---
Mark Clark m.d.clark@hotmail.com T) 01273 84 53 12
26 East Gardens
Ditchling BN6 8ST
---
WE NEED MORE!!!!!!